QSR Fast Food Restaurant Mystery Shopping
Quick Serve Restaurant, Fast Food / Casual, & Drive Through Restaurant Mystery Shopping

If you own or operate a quick service or fast casual restaurant, you know speed, efficiency, quality, and customer experience must all be top notch.
You also have to consider online ordering and delivery as newer and vital parts of the customer experience.
There are many ways to internally measure the quality, speed, and efficiency of your restaurant. It's much more difficult to measure the customer experience and then what do you do with that data?
The customer experience you provide makes all the difference when it comes to delighting your customers, driving revenue, improving customer loyalty (good reviews) and increasing revenue.
The perennially popular QSR, In-N-Out burger, was voted the number 3 out of the 100 best places to work by Glasssdoor (only 3 restaurants made the list). They continue to grow and open more restaurants every year. The secret to their success has been providing an excellent and consistent customer experience.
Reality Based Group™ specializes in helping QSR and fast casual restaurants measure and improve their customer experience both in person and online ordering.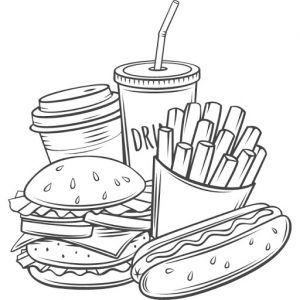 We work with you to create a custom program to evaluate the customer's experience and your customer facing employees.
RBG's training programs are at the core of everything we're about – action. Remember if the data collected is not actionable, how can it help you improve?
Our program guides you through training and coaching employees on revenue-driving behaviors while simultaneously improving customer loyalty. Expert training and coaching is part of every program we offer at RBG™.
Let our mystery shopping, video mystery shopping – GameFilm®, customer satisfaction surveys and more increase your customer's experience and the success of your business.
Our unique programs are tailored to fit your needs, culture and objectives, while delivering ROI. We give you the solutions and tools, so you can focus on pure improvement.
Quick Serve Restaurant Fast Food Drive Through Restaurant Insights & Solutions
RBG offers all the fast food mystery shops you could need as well as other customer experience solutions.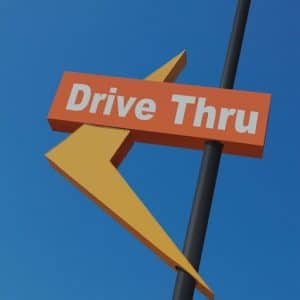 Continuous improvement is one of our core values, and a value we help you concentrate on, so you see the results you want.
We approach your program design holistically, taking your goals into account every step of the way.
GameFilm® – Video Mystery Shopping
See the reality of your guests' experiences, eliminating any subjectivity and letting you concentrate on improvement. The original was invented by our Founder.
Mystery Shopping+™– Written Mystery Shopping
Develop a unique scorecard based on your goals and let our trained retail secret shoppers evaluate your store
Real Feedback™
Unlike the objective focus of other solutions, Real Feedback allows you insight into subjective customer data with our evolved customer satisfaction survey
RealCheck™
From manager audits to merchandising audits, we provide highly customized mobile audits to help you measure and maintain your operational procedures
Additionally, any of our solutions can be combined as necessary to fit your needs.
Why Choose RBG™ over other Quick Serve Restaurant or Fast Food Drive Through Mystery Shoppers?
At RBG, we work with the most qualified fast food mystery shoppers in the industry, we offer diverse data measurement tools to meet the needs of your unique situation.
As such, the data, measurements, training, and coaching you receive are the type you can count on to implement change and improvement as needed.
We have provided fast food mystery shops for more than twenty years and know exactly how to get you the results you want.
Let our winning combination of expert fast food mystery shoppers and individually designed programs transform your customer experience.
You need a partner you can trust when it comes to making the most of your customer experience, we want to be that partner.
Let's start a project, get in touch, or just say, "Hello!"