Hospitality Mystery Shopping
Hotel Mystery Shopping & The Hospitality Industry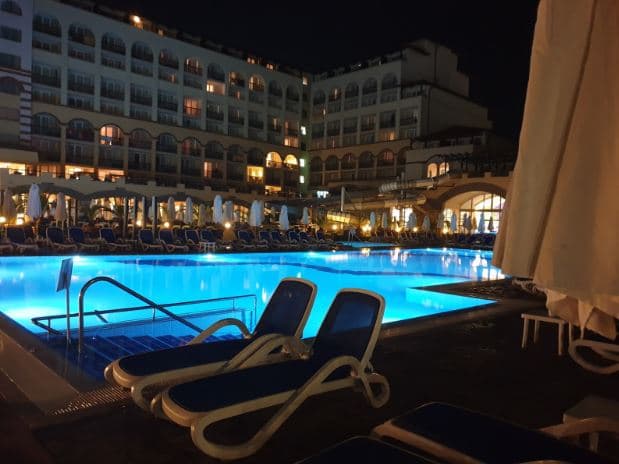 It is most likely your hospitality business has room for improvement.  The industry itself is big, competitive, and constantly changing. As a result, staying abreast of the latest trends and improving the customer experience is the best way to continue to grow your business.
Hotel mystery shopping is still the number one way to shed light on the improvements your company needs to make to compete in such a tough industry.
Why Might Your Hospitality Business Be Suffering?
There are several variables that can affect the success of your business. The biggest thing that has changed the hospitality industry in recent years is technology. According to a recent article from financesonline.com, the rise of new technology has brought a breath of fresh air into the business.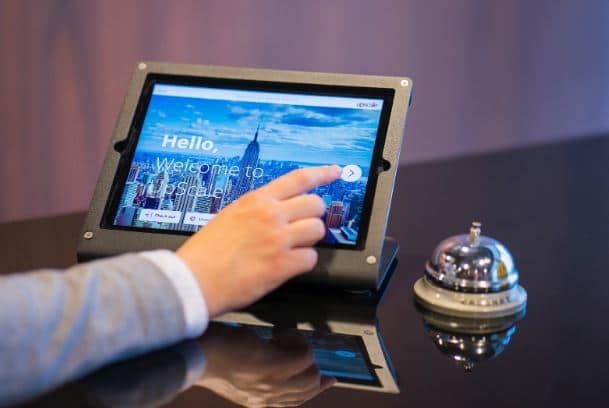 Technologies such as AI, IoT, Automation, Blockchain, and voice technology are shaping the industry, enabling businesses to offer guests greater convenience, control, and customization.
"The industry is behind not in technology, but in the way we think about and value technology," says Lyle Worthington, Technology Executive and Consultant & Past President of HFTP Global.
But technology is also being used by consumers to publicly give reviews and personal opinions about experiences. Unfortunately, they are not always positive. Social media and sites like Yelp can lead to negative public perceptions about your hospitality business. This means it's more difficult than ever to control how people perceive you.  
At Reality Based Group, we believe that we can help you curb negative experiences before bad reviews can even start.
Hospitality Mystery Shopping & Customer Experience Solutions
Providing great hospitality isn't always easy. At Reality Based Group, we're here to make it easier for you. Our mission is to deliver "reality-based" continuous improvement programs that create world-class customer experiences. 
We want to share our mission with you and help you to create world-class customer experiences with your customers. Our unique, closed-loop program design doesn't just deliver an ROI, it's tailored to YOUR culture and YOUR team. Remember, your employees are your greatest resource and we help you to coach and train them to success. 
Let our mystery shopping, video mystery shopping, customer satisfaction surveys, and other solutions take your hospitality business to new levels of success. Whether you operate a hotel, motel or other types of hospitality business, our hotel mystery shopping services will be custom-tailored to your business. 
Learn more about our hospitality mystery shopping solutions below.
Hospitality Insights & Solutions
We offer hotel mystery shopping and customer experience solutions that will take your hospitality business to the next level. Our top-notch hotel mystery shoppers are keyed into the most important performance indicators for the hospitality industry. 
·   GameFilm – Video Mystery Shopping See your reality with real film of guests' experiences, eliminating any subjectivity, and allowing you to concentrate on improvement. The original invented by our Founder.
·   Mystery Shopping Plus – Written Mystery Shopping Create a unique scorecard based on your goals and let our trained hotel & hospitality secret shoppers evaluate your business.
·   Real Feedback Unlike the objective focus of other solutions, Real Feedback allows you insight into subjective customer data with our evolved customer satisfaction survey.
·   Real Check From manager audits to merchandising audits, we provide highly customized mobile audits to help you measure and maintain your operational procedures.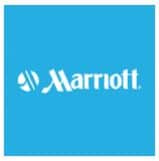 Reality Based Group is extremely professional, dependable, and has been delightful to work with. The positive feedback that they are able to provide is an extremely useful tool that assists in our operational team's success. The Cincinnati Marriott at RiverCenter was named the Hotel of the Year in 2011 and I truly believe that Reality Based Group contributed to this success. In my opinion, Reality Based Group would be a wonderful partner to take your team to the next level!"
Kris Brown General Manager
What Is The State Of The Hospitality Industry?
With global business travel spending expected to reach $1.6 trillion by 2020, there's a large opportunity for your hotel to capture part of this market.
The demand in the hospitality industry is growing and statistics are overwhelmingly positive. No matter what the sector, the healthy global economy, and consumer spending, has the entire industry thriving.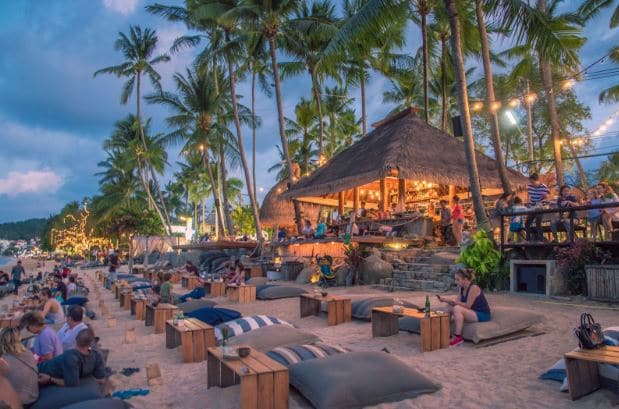 Millennials are a big part of this upswing, making travel a priority more than previous generations.  According to CNBC report, in 2019, the average millennial (ages 21 to 37) plans on taking roughly five trips throughout the year, three of which are expected to be international, according to AARP's 2019 Travel Trends report. That's more international trips than Gen X (ages 38 to 53) and more overall trips than Baby Boomers (ages 54 to 72).
How can your hospitality business take advantage of all this information? And if the industry is truly continuing to grow, why is your business still suffering?
How do you differentiate yourself in such a big field with so many competitors?
This is where we can help.
We believe that with a personalized mystery shopping business plan you can collect all the data necessary to make improvements and changes so that you can take advantage of these financial gains like never before.
Why Choose RBG Over Other Hospitality Mystery Shopping Companies?
With RBG, you gain experience, expertise and our unique program design that can be developed to help you reach your specific goals. Other hotel mystery shopping companies can gather data, but we make your data actionable and relevant. 
We know hospitality mystery shopping and have been doing it for more than 20 years. Our hospitality mystery shopping solutions will help you achieve a customer experience that not only increases revenue but customer loyalty as well. 
Enjoy access to the latest tools, trends, and hotel mystery shoppers so you can make your objectives a reality today.
At RBG, we want to help you see success at every level, which is why our program is designed with your success in mind. We provide relevant data and guided training and coaching, leading to the improvement of your bottom line. Let us show you how we help businesses, small to large, see the results they want.
FAQ
How Can I Become A Hotel Mystery Shopper?
Becoming a hotel mystery shopper is just like applying for any other job. You provide your contact information, your work experience, areas of interest and expertise to your potential employer. If you meet specific requirements and your application is improved, you could be on your way to a job as a mystery shopper in a matter of days.
How Does Mystery Shopping Work?
Mystery shopping is done in a variety of ways. Data collection and evaluation of your business happens through personal engagement, customer surveys, call or video monitoring and price audits, just to name a few. The performance of your business is measured, and a plan is then put in place to make improvements.
What Types of Business Can Hire Mystery Shoppers?
Mystery shopping services aren't just for brick-and-mortar businesses. Any business that has customer interaction can benefit from mystery shopping.  This includes online companies and phone services. Businesses served include call centers, hotels, entertainment, restaurants, spas, property management, financial services and more. See a full list here.
How Can I See My Mystery Shopping Results?
Customized reports specifically designed for your business can make it easy for you to see what areas need improvement. With scorecards and other tools, you can find out how you are performing in real-time. This means you can make changes quickly if necessary.
Let's start a project, get in touch, or just say, "Hello!"