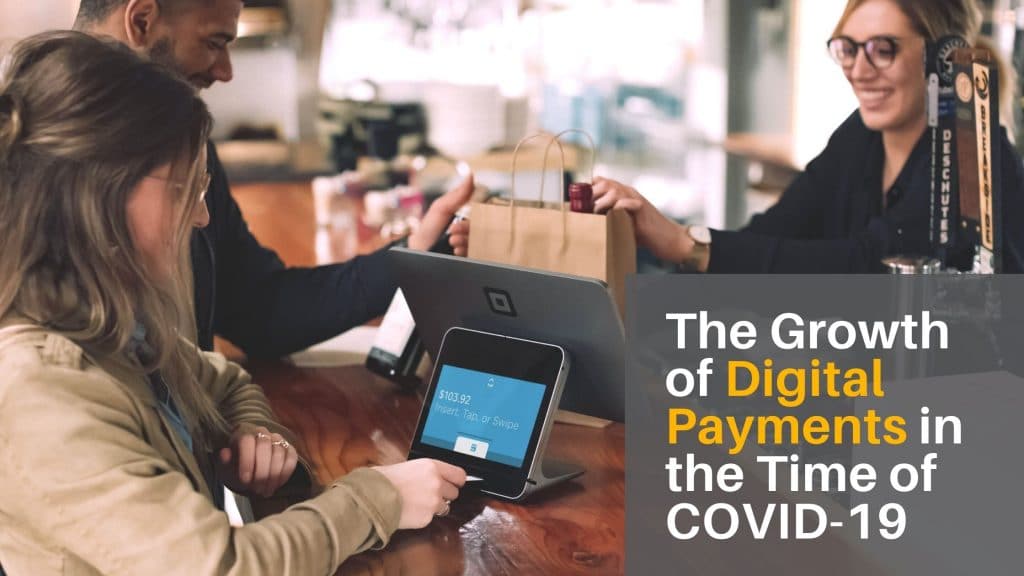 There are many ways in which COVID-19 has altered the business landscape. From how we order to how we pay, businesses are becoming increasingly contactless. This boom in digital payments is in an effort to ensure the safety of employees and customers as well as offer additional convenience. Mastercard recently conducted a survey in which they concluded that 79% of consumers now prefer contactless payments, citing cleanliness and safety as key reasons.
Online Payments
Many consumers who may have previously gone in person, are now turning to online shopping due to the added safety of staying home and the convenience of pickup and delivery options. Online ordering of food and beverages alone has increased by 285% since the beginning of the pandemic. When using digital payments, consumers want to be sure their information will be secure. Companies can achieve this by carefully partnering with merchants like PayPal, who have a solid reputation for being fast and secure. This will continue to strengthen the trust between the customer and the brand, during the pandemic and beyond.
Digital Wallets
Another change is the increased use of digital wallets. Since the pandemic began, numerous companies are not accepting cash as a precaution. Having your credit card on your phone or watch makes in-person shopping easier and more convenient. Digital wallets allow you to have multiple cards on your device and removes the need to carry around a bulky wallet or purse. Companies like Target and Starbucks even offer rewards and perks for ordering and paying through their app. These types of rewards are a great incentive and help to foster brand loyalty.
This rising interest in digital wallets has given rise to new features on a variety of different platforms such as Facebook's Whatsapp, which has a product similar to Facebook Pay. Additionally, companies like PayPal and Venmo have recently released the QR code checkout option. This allows customers to link to the payment option of their choice while also avoiding additional fees. CVS is the first major retailer to partner with PayPal on this option with 16 more major retailers poised to add the QR code checkout option.
The growth of these digital options means your customers have more choices when interacting with your business. This ability to choose means they don't have to sacrifice safety or convenience. In addition, these digital payment options are a great way for you to track and increase brand awareness and loyalty. These options along with an emphasis on providing an excellent customer experience will ensure you stay competitive even when the pandemic passes. Learn more about how our COVID-19 Safety Evaluation can help you increase consumer loyalty.
Get Started
More Undefeated Content