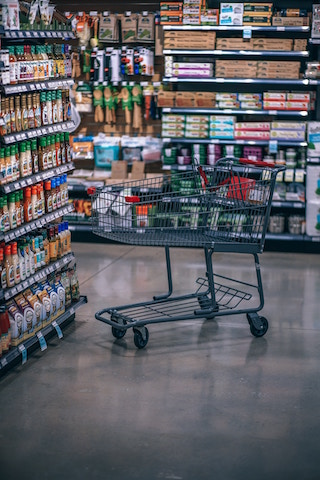 From voice recognition to virtual reality, modern technology is changing many aspects of the world at an unparalleled speed. It's transcended into retail businesses with rapid advancements in big data and artificial intelligence. But it has also prompted some questions regarding the future of the conventional brick and mortar sales outlet.
As a result, traditional retailer/shopper relationships simply don't succeed anymore. Brands that are taking the lead are doing so through ethics, personalization, brand loyalty and superior service. Let's take a look at some of the facts.
Over 60% of shoppers feel that retailers don't truly want to get to know them, making personalization one of the most effective tools a retailer can implement.
Shoppers want to be rewarded for loyalty; in fact, over 65% of shoppers are more apt to purchase if a retailer has a customer loyalty program.
Almost 50% of shoppers are more likely to buy if the brand makes a charitable donation with their purchase, which creates an emotional bond.
One of the dangers here is that retailers focus too closely on the every-changing technology and disregard the valuable in-store customer experience. Because consumers now have more choices and information than ever before, customer experience is vital to the success of a business.
Technology should not and cannot – replace customer satisfaction; instead it must enhance it. If businesses disregard the importance of a positive customer experience, they are not differentiating themselves and maximizing their success.
The Opportunity For Brick And Mortar Stores
In addition to keeping customers happy, delivering a superior shopping experience can have a major effect on purchases. Studies indicate that customer experience will outdo both price and product as the key differentiator by the year 2020 and over 85% percent of consumers will gladly spend more for a higher-quality experience.
It's also a great method to promote a brand through word-of-mouth. A recent study revealed that over 70% of consumers will share a positive experience with six or more people. This indicates that not only is exceptional customer service a great way to build a strong brand identity, it's also extremely profitable.
Retail stores will always be an important touch point in the journey to a sale. For brands that are struggling to compete, how they differentiate themselves is going to be the main contributing factor to success.
Unlocking The Greatest Differentiator
Retailers can't just sell products, they must sell the entire customer experience. Brands have to appreciate that the amount of choice on the market is both a benefit to the consumer and an active minefield.
Customers still appreciate the human touch and despite exciting advances in technology, what wins their hearts and minds is a tailored experience that arouses strong feelings. When a retailer draws a customer to a brand this way, the result is not only superior service, but also a boost to loyalty and sales revenue.
So, while we should rejoice in the vision of innovation, we can't forget the influence and importance of human engagement. As much as people love the ability of technology to deliver quality and convenience, unsurpassed customer experience is still at the heart of satisfaction and brand loyalty.
Mystery Shopping For Retail Success
Is your brand nurturing lasting shopper relationships or providing forgettable transactions? Contact Reality Based Group today to find out how our mystery shopping programs can help you answer that question.
Get Started
More Undefeated Content