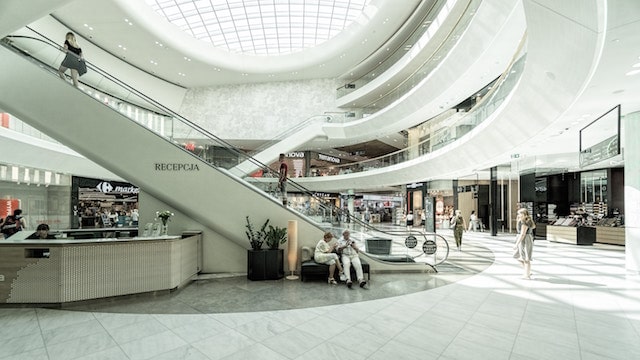 While online shopping is extremely popular, about half of today's consumers still prefer to shop at traditional stores where they can see and feel the item prior to purchase and interact with salespeople. And today, cultivating and improving the customer experience is one of the most crucial tasks currently facing owners of brick-and-mortar businesses. Brands are becoming acutely aware that providing a faultless experience as well as thrilling customers is the best way to boost customer loyalty and, ultimately, drive profits.
So it's not a mystery why many businesses are now viewing the customer experience as the only competitive advantage remaining. In a robust attempt to get employees to put a heavier focus on customer experience, one retail CEO is conveying a strong message to his employees: Wow our customers or get fired.
Restoration Hardware's CEO, Gary Friedman, recently sent a memo to his staff, that compared the company to a burning building. A conversation with company executives regarding the company's recent troubles was the motivation behind the notification.
He stated that the company's foremost goal is to please customers with a massive change in their culture and approach. He emphasized that the result for employees who don't get on board with this customer experience mentality is significant. In fact, he stated that they will lose their job.
The company is anxious for a quick turnaround as the latest quarterly earnings fell far below forecasts, which crashed its stock price. They have elevated their brand at the retail level, and this initiative will include new people, processes and systems.
Friedman told media outlets that his purpose with the note is to grab the attention of the company's employees and inspire them to do everything they can to elevate the customer experience. Whether it impresses customers remains to be seen.
Restoration Hardware needs to show their stockholders, and more importantly, their customers, that they are serious about improving the customer experience.
This requires not only empowering their staff to do everything they can to create raving fans, it also involves a dedication to staying abreast of the changing needs and desires of their customers. They will have to provide their employees with the tools required to engage with customers on a continuing basis and deliver a more memorable experience.
Improve Customer Experience With Mystery Shopping Services
As a business owner, you know that the customer experience is a vital component of your success or failure. Do you ever wonder how your employees are treating your customers? If you would like to see for yourself, contact Reality Based Group today and ask us how our mystery shopping programs can provide you with helpful information so that you can improve employee training and the customer experience.
Get Started
More Undefeated Content