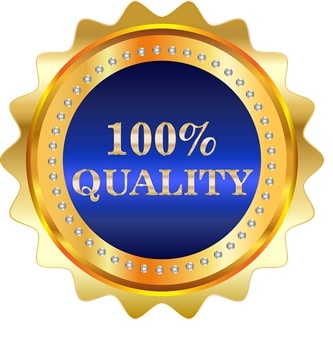 Mystery shopping has proven over the years to be a multi-beneficial tool for businesses. Improved customer service, employee performance, and increased revenue are just some of the benefits you can expect from a quality mystery shopping program.
Industry across a wide range of sectors with companies small and large can transform their operations with mystery shopping. But it's important to understand not all programs and their shoppers are created equal.
The foundation of a mystery shopping program is its shoppers. These are the professionals on the frontline of assessing and reporting the findings of how a business operates. The results you obtain from your campaign will be the first indicator of the quality of your shoppers, and whether or not it's time to make a change.
Does Your Business Need Better Quality Mystery Shoppers?
At Reality Based Group, we have more than two decades of experience in the mystery shopping industry. During our time in this field, we have learned the ins and outs of what makes an effective campaign, and make the necessary changes on those falling short of expectations.
A well-executed mystery shopping plan will provide measurable data your company can use to immediately improve your markers of sales and service. If your plan is failing to deliver these results, one of the issues could be the quality of your shoppers.
An effective mystery shopper is much more than a person simply entering into a store to purchase products. A high-quality mystery shopper will understand the objectives of every visit by planning and executing every level of interaction to achieve those goals.
At RBG, you can rest assured our shoppers are well trained with the skills and experience to extract the invaluable data promised by a true mystery shopping program.
From the initial entry into your establishment, the mystery shopper will create a balance between detailed observations and discreet practices. Depending on the type of mystery shopping program you chose for your business, your mystery shopper will have a prescribed outline on the data points required to make their visit effective.
At the end of every shopping excursion, the mystery shopper should have a clear assessment as to the level of your operation and what can be done to improve them. In addition, they should have a clear understanding on how your customers perceive their experience at your place of business.
Quality mystery shopping is a combination of being an unbiased customer, while at the same time analyzing the inner workings of your operation. These nuances are not visible to the average shopper, but this data will form the foundation of your campaign.
They mystery shopper should have the ability to offer clear and actionable plans to improve every level of service offered by your organization. Our quality mystery shoppers are combined with strategies to increase your revenue while improving the experience of your clients.
We invite you to contact us so our team can explain the many benefits of our mystery shopping program.

Get Started
More Undefeated Content