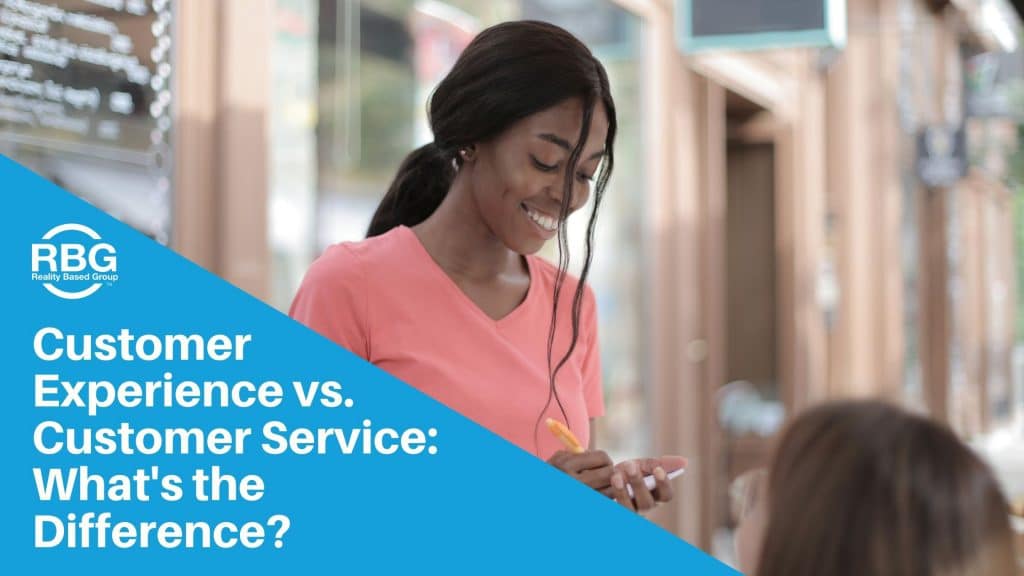 Customer experience and customer service often seem interchangeable, but are they actually the same? The answer is simple: customer experience and customer service are related, but not the same.
Customer experience encompasses the entire customer journey; whereas customer service is just one stop in the journey.
Customer Experience
A customer's journey begins with the initial interaction with the company, whether online or in-person. The experience is based on how the customer perceives the brand or company they are working with. A major component is that it is not a one-time event but involves every interaction between the customer and company.
The customer experience can be divided into 3 parts:
Customer service: any service or support provided to the customer by employees

Product: the experience between the customer and the product sold, including quality and usability

Brand: the company's design and logo, marketing efforts, and perception of the company
Customer Service
Customer service is a part of the customer experience and comes in many forms. Customer service or success managers are examples of employees dedicated to the service of the customers. Essentially, it is the support customers receive during or after a service. Good customer service is important because it can greatly influence the customer's experience.
Customer service and customer experience cannot exist without the other but must be strong enough to support each other. Achieving proper customer service and customer experience is vital in retaining customers and creating positive impacts which drives acquisition of new customers. Companies must dedicate special time and resources to ensure that they are providing their customers with the best experience possible.
Do you want to learn ways that your company can improve their customer experience? Contact us today for a personalized quote based on your company's needs: https://www.realitybasedgroup.com/contact/contact-rbg/
Get Started
More Undefeated Content