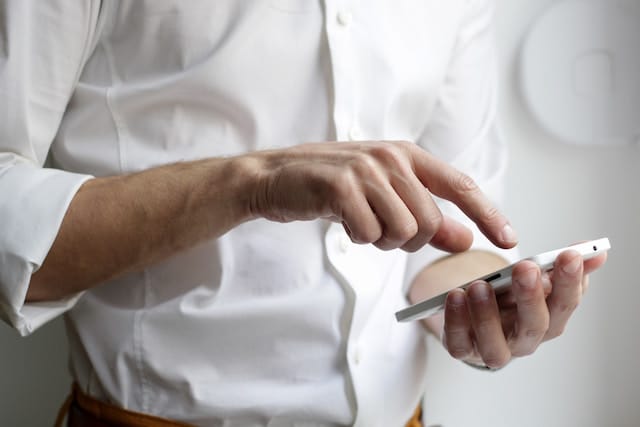 With over half of consumers claiming they would willingly pay more for improved customer experience, businesses of all sizes are finding it increasingly important to pay more attention (and invest more resources) to service and support, not just the quality of their product. In today's social media world, a negative customer experience has wide-ranging results, potentially having an impact on your ability to contend in the marketplace, even in the long-term.
Studies show that consumers are two times more likely to communicate a bad experience than a positive one. They are also four times more likely to make a purchase from a competing business if the problem is related to the service they receive instead of the product. Getting a customer to reengage in a positive relationship with your business involves a substantial investment. In fact, it takes 12 positive customer experiences to make amends for one negative one.
How This Industry Leader is Investing In Improved Customer Experience
For one industry giant – Verizon Connect – customer experience has become the difference in the investments they're making. The smart fleet management solution they offer helps businesses of all sizes boost their bottom line by providing innovative tools that help businesses seamlessly monitor their workforce.
Verizon Connect plans to install 800,000 units worldwide in vehicles this year and 1.4 million in 2019. It is their goal to be the front-runner in customer experience in their industry. This is how customer experience plays a major role in their success.
What makes them stand out: First, it's their ability to provide support immediately when their customers need it. They're able to take a "follow-the-sun" approach to customer service calls, which means they can route inbound calls and emails to the appropriate open online office at any given time.
Second, they hold themselves to strict customer experience standards by monitoring and tracking phone answer statistics to ensure the fastest answer rates. They also utilize follow-up surveys to gauge customer satisfaction.
How technology helps: Verizon Connect's state-of-the-art foundation supports its customer care teams in providing the highest level of service. They utilize their extensive and sophisticated customer database for case management, allowing them to adapt the process to best meet the individual needs of their customers and make it as customer-friendly as possible.
How they prepare their team for the task: Before any customer support rep takes inbound calls, they will successfully complete training and certification to ensure they're an expert on the program they'll be supporting. They also cross-train all support reps on every platform to ensure that they can effortlessly move between support teams to help out when call volume increases or decreases.
If you're not monitoring your workforce and their actions, you're probably handing customers over to your competition. How quickly are they answering calls? Are they providing the highest level of customer support online and/or in stores? We can answer these and many other questions for you.
Mystery Shopping Programs
Contact Reality Based Group today to find out how our comprehensive mystery shopping programs can help your business beat out the competition by improving the customer experience you provide.
Get Started
More Undefeated Content