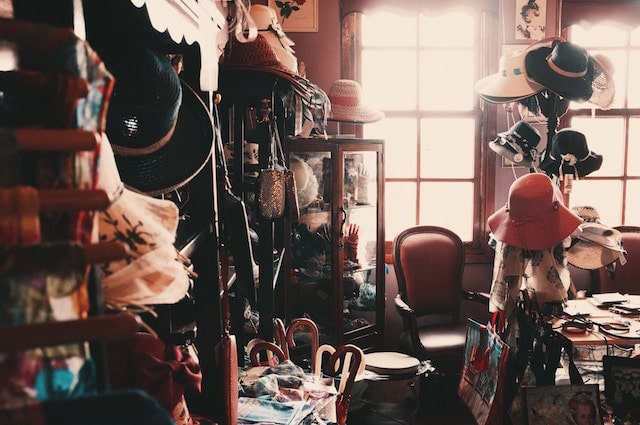 One of the main differences between traditional stores and ecommerce retail is the absence of physical interaction. A benefit of in-store retail displays is that they help you draw the customer's attention to certain items. Because of this, they play a pivotal role in driving conversions.
But despite the opportunity that retail displays offer, many brick-and-mortar stores are still ignoring this important marketing tool. Today we're sharing seven reasons why your in-store retail displays might not be performing as they should be.
1. They're over the top.
This is one of those times that less is more. It's easy to go overboard with in-store display design. Including too much information can make them appear cluttered and busy. Without a clear vision, the display distracts from its fundamental purpose, which is to drive sales.
2. They aren't multi-dimensional.
A common mistake that retailers make is to design one-dimensional displays without depth and height, which are some of the most important features for appealing visual aid. Whether it's monotone or it highlights products of the same height, this mistake can make your products seem dull and boring.
3. The execution is too complex.
Some ideas are simply not realistic. Because in-store displays are often put up and taken down in just a matter of weeks, staffing, timelines and budget must be considered. The best plan of action is to identify and address logistical challenges and design your displays around them.
4. They lack value.
If your displays are aesthetically-pleasing, but serve no purpose, you're missing out on opportunities to generate sales. Retailers often will include products that aren't for sale, hide pricing data, or make it challenging to locate the displayed merchandise in the store.
5. They aren't interactive.
Engaging retail is generating more chances for retailers to stand out than ever before. And when it comes to in-store displays, it's easy to overlook that interactivity. In our current retail environment, you need to incorporate interactivity with your displays. Today's consumers want to be able to experience your product, not just look at it.
6. They lack inspiration.
Not shopping the competition is a common mistake among retailers because it leads to doing the same things over and over. Many times outside inspiration is needed to renovate your in-store retail displays.
7. They're out-of-date.
Another common mistake is that retailers don't update their in-store displays frequently enough. Surveys have revealed that almost half of all consumers still make purchases at brick-and-mortar retail stores on a weekly basis. So, whether these shoppers are visiting your store weekly or not, you need to ensure that each visit brings to light new products to explore.
How Are Your Displays Performing?
Wouldn't you love to know how your in-store retail displays are being perceived by consumers who shop for your products? With our Video Mystery Shopping program, you'll get an insider's firsthand look at how shoppers respond – or don't respond – to your displays in a store setting. Contact Reality Based Group today to schedule a consultation and we'll be happy to show you how we can help.
Get Started
More Undefeated Content