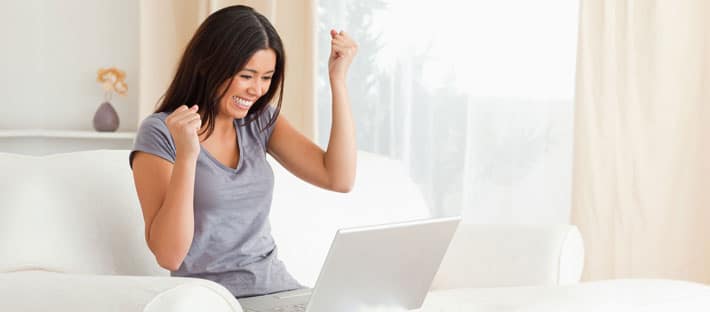 It's no secret that great customer service is the key to a successful business. However, as a business grows it can become increasingly more difficult to maintain the level of customer service that matches your brands and values. In today's hypercompetitive world no business can afford to let their customer service slip. Here are five ways in which a business can achieve happier, more loyal customers through quality customer service.
1. Commit From the Top
Quality customer service starts at the top. The level of customer service experience should reflect a business' values, which ultimately reflects their brand. Both managers and higher ranking executives should take the time to reach out to customers and ask how their experience was.
2. Multiply Efficiency through Technology
Being able to optimize technology is the best way to increase not only the quality of customer service but the breadth and depth as well. Customer service technologies allow a business to use multiple platforms and channels in order to survey and collect customer satisfaction information and use that same information to increase their level of quality in customer service.
3. Make Your Website More User-Friendly
Today, the number one complaint when it comes to using websites is how user-friendly it isn't or is. Much of today's shopping and browsing is done online, which means very little face-to-face interaction is taking place. In order to continue to provide that same level of customer service, you would provide in person, online, format the website to be as user-friendly and visually appealing as possible. This will help to alleviate or mitigate complaints regarding confusion from the website.
4. Delegate Tasks
Not all business are multi-million dollar ones that have several layers of internal help. Whether you are a one man show or a slow, but steadily growing business, delegating tasks can help increase customer satisfaction. Outsourcing fulfillment services or upgrading technology to fulfill support tickets faster can leave employees more focused on the roles that are best suited for them.
5. Provide Several Support Options
Since today's business world is more like an omnichannel, providing multiple support options helps cover all of your customer's needs. In store support, online support, email support, and other platforms of support will cover all your customer bases and prevent any issues from slipping through the cracks.
Improving customer service can take a bit of work upfront, but in the end, a happy and loyal customer is far more profitable than a brand new one. Find out more ways in which Reality Based Group can help you create the ultimate customer service experience.
Get Started
More Undefeated Content
The Value in Video Mystery Shopping
Most of the feedback collected from mystery shoppers rely solely on the shopper's personal ability to recall memories. Of course, someone is going to remember an extremely positive experience or...
Read More →