Increase Sales Year After Year
Every business looks to increase their ticket sales, not only on a day to day basis, but also from year to year. This means to do more volume and continue to grow, you have to stay on top of all the changes happening in the market place while also staying aware of what is happening in your own specific industry. There are a few different strategies that can be used to increase average ticket sales, regardless of what type of business you are in.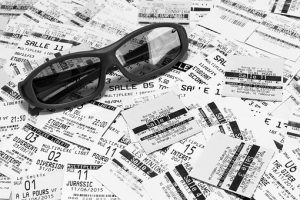 Tier Your Ticket Pricing
Imagine that you are going to see your favorite band perform. What if their was an opportunity to sit in the front row and get free merchandise? What if you were given the opportunity to meet the artist before or after the show if you paid a certain price? These are ways around increasing all ticket sales while still creating a larger profit for premium services. Allowing different spots in the venue to have special add-ons is an easy solution without pushing the customer away with outrageous general pricing.
Price Increase
No consumer would like to see this, but an increase in pricing allows the business to stay above inflation. Nobody is asking for a doubling of the price. However, a 15-25% increase can help increase average ticket sales, and when done only on a yearly basis will not be seen as outrageous to your customer. Whatever the event, the consumer needs to feel like they are getting more bang for their buck. Make sure the experience is unique and worth paying the extra cash.
Create A Lower Tier Price
We already talked about adding all the bells and whistles to the experience to have the consumer big a little deeper into their wallets. What about the alternative though? What if you added in ways for more of the generally public gain access to the event? This is more like quantity over quality. You end up with more sales by offering pricing for things like live digital streaming. Longer concerts or events could be divided into cheaper options like one day ticket options for weekend long events. Valuing inclusion of as much of the audience as possible can really push an increase on average sales.
Customer Experience
Understanding customer experience is key to increasing ticket sales no matter what the industry. Mystery shopping lets you do just that by providing simple, objective observations of your staff and operations through the eyes of professional, mystery shoppers. Even if you aren't a retailer, you can have a personalized process created by knowing your objectives, and getting feedback on experience and whether or not someone would return. Happy returning customers are always the best way to continuously increase your ticket sales.
At Reality Based Group, we believe that mystery shopping can be the difference between business success or failure.
Find out more about how mystery shopping can change your business! 
Get Started
More Undefeated Content